This is the day we all were waiting for, the first day of Art Club! As Art Club members students will have their own individual portfolio to keep their work in. They can take it with them throughout the year to keep creating at home too! We went to the computer lab and experimented with a graffiti creator website. The website is: www.
grafitticreator.net
. Please visit the website at home for more creating. Students designed their initials and printed a copy. We went back to the art room and drew our initials in graffiti style but much larger. We outlined and made them appear 3-D with colorful sharpies.
My example:
Graffiti artists use colorful spray paint to create their art and they do so in pre-approved areas around the community. Here is an example of appropriate graffiti art in Harrisburg, PA: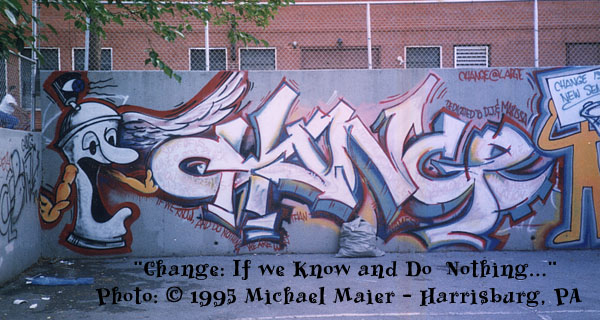 We used a "spray paint" made by Mrs. Jarrett. We used the primary colored spray paint to mix to the secondary colors beautifully. We are patiently waiting for them to dry and will attach them to our portfolios next time we meet.
Check out the students working on their drawings.
Finished results...
Thanks for visiting. Stay tuned to check out the finished portfolios!
- Mrs. Jarrett